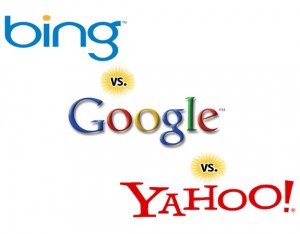 The Wall Street Journal reports:
Google Sites led the U.S. explicit core search market in September with 66.1 percent market share, followed by Yahoo! Sites with 16.7 percent and Microsoft sites with 11.2 percent. Ask Network captured 3.7 percent of explicit core searches, followed by AOL LLC Network with 2.3 percent.
Two-thirds of search is Google. Five-sixths of search is Google plus Yahoo. 94% is Google plus Yahoo plus Microsoft's Bing.
Why spend any effort or money outside those three?